Let's start with the basics. A knowledge base is a library of data that is used on a self-service basis to answer questions. The information contained within the knowledge base is typically produced by the organization that it supports in order to answer specific user questions about the products and/or services they offer.
When set up properly, a knowledge base provides clients with easy access to accurate answers for their questions, allowing organizations to greatly reduce the number of support tickets they deal with on a daily basis and lower overall customer support costs.
Implementing a knowledge base is one of the easiest (and cheapest) ways to keep clients happy!
I Definitely Need This for My Business. How Do I Build a Knowledge Base?
We're so glad you asked! Here are six steps to building a proper knowledge base that will help you address the questions people want to be answered.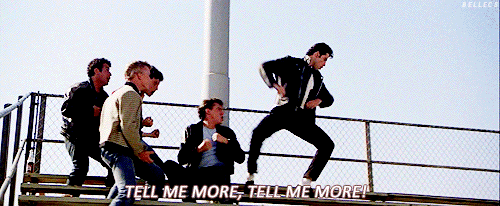 Step 1: Do Your Research!
This is fairly obvious but can't go without being said; listen to your clients and get familiar with the questions that they're asking. You'll want to find out which questions arise regularly and which are one-offs that need to be handled on an individual basis.
If you haven't received feedback about your products or services lately, ask.
Taking time to connect with your current clients can be incredibly insightful. Pick up the phone, send out a simple survey, or check out your Facebook page/group (chances are someone has posed a question there.) Whatever you need to do to get feedback, make it happen and be sure to take notes!
Step 2: Take Baby Steps.
If this is your first time building a knowledge base, there are a countless number of factors that you need to consider and manage. Rather than becoming overwhelmed with the amount of data that should be included in the final product, begin by addressing the questions that are most frequently asked by your current clients.
Here's a quick list of other data points to consider in the initial launch of your knowledge base:
Keywords that are most often searched on your site.

The most common complaints that your customer service team sees.

FAQs that do not require a customer service representative to explain.
Once you have a solid list of the basic topics you need to cover, it's time to start writing. Whether you outsource each article to the department that it applies to or you appoint one person to handle all of the writing, you'll want to ensure that it is consistent and truly answers the question as the customer has asked.
Step 3:  Create a Content Plan.
Content planning will save you so much time and money in the long run! Here are the basics that you'll need to be sure are included within your plan:
How will your content be organized?


Keep things basic with simple groups to start. You can get into the details later.

How will the articles work together to solve problems?


Planning internal links will allow your articles to flow together seamlessly while keeping the client engaged.

How do you expect your knowledge base to evolve over time?


Will you be introducing new products and/or services or will you just expand on the current topics that you cover?
Step 4:  Define and Implement Your Tech Plan.
It's time to figure out what type of technology you are going to use in order to run your knowledge base. Do you want to build something in-house or do you want to move forward with third-party technology that you can implement today?
If you decide to move forward with a third-party technology solution, here are a few factors you'll need to consider when deciding which to build your knowledge base on.
Compliance with your IT and legal requirements.

Features that you've deemed 'must-haves' to serve your clients.

Analytics data!

Ability to integrate with your existing platforms.

FAQ capabilities.

Built-in maintenance.
In addition to this list, it's imperative that the look and feel of your knowledge base widget is consistent with your website and overall branding, most often accomplished through CSS customization.
SupportHero offers an easy to use dashboard that allows you to completely customize the look and feel of your knowledge base widget. Learn more about theme styling and content options here.
Step 5:  Analyze Your Analytics.
Analytics provide vital information about how your knowledge base is being used and if it is successful. To give you a little insight on the analytic data that you may have available to you, here are a few of the main data points we cover at SupportHero:
Deflected Tickets


The number of support issues that were resolved through the knowledge base and did not require opening a ticket with customer service.

Failed Searches


The number of searches where the user did not find the information that they were looking for.

Articles Read


The number of articles that a user read in order to get the answer they were looking for.

Widget Views


The number of times the SupportHero widget was viewed on your website.

Searches


The number of times the widget has not only been viewed but actually used to problem solve by your clients.
From there, you can find out how each of the articles is performing and which keywords are searched the most often.
Step 6:  Make Improvements!
All knowledge bases begin by covering the basics in order to launch quickly and to start providing insight on the client's wants and needs, but development does not stop there.
Keep an eye on your analytics and make notes of the changes required to improve your deflected ticket rates and limit the number of failed searches. You may need to write additional articles to focus on new topics, simply adjust content in certain areas to provide clarification, or plug keywords so the appropriate articles are found.
Are You Ready to Build Your Knowledge Base but Aren't Sure Where to Start?
We can help you build the knowledge base of your dreams!

Connect with us today to set up your SupportHero demo and free consulting hour. We'll walk you through the exact steps required to start reducing inbound customer support tickets and keep your clients happy. Here's how you can get in touch…
Subscribe to blog via Email